My Team
When you became my client, you placed your trust in me to help make your vision a reality. I honor that trust with the help of my expert support staff. Together, we make a strong commitment to customer service.
If at any time you have a question, concern or need, please let us know.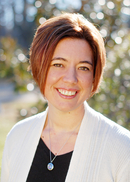 Tracy Cantara
Associate Financial Representative
Office 757-476-6734

Tracy Cantara joined Stephanie Baker's team at Northwestern Mutual with 20 years of customer service and management experience. She earned her BA in English/Literature from Chestnut Hill College. Tracy's familiarity with a myriad of industries to include banking, real estate, construction, and medical allows her to identify with and understand the needs of clients.
Tracy is still exploring the wonders of the Virginia outdoors after residing in the Williamsburg area for 13 years. As a New Jersey native, she is often overwhelmed by the number of rivers, lakes, creeks, reservoirs, bays, etc. in which to kayak and fish. The close proximity to the mountains and the multitude of parks make each hiking trip with her husband, Steve, and dog, Sadie, a new and exciting adventure.
How can Tracy help you?
     Schedule/reschedule appointments
     Update client information
     Expedite client requests
     Expedite owner/beneficiary changes
     Welcome referrals
     Assist with client meetings
     Applications
     Schedule insurance medical exams
     Assist with the implementation of employer sponsored long-term plans
     Facilitate premium payments
     Process loan requests and repayments
     Provide general policy and billing information
     Process address changes
     Provide policy values